When Apruve receives a payment that was not initiated through the application, e.g. a paper check, wire, or EFT transfer, sometimes we are unable to automatically determine which invoices are intended to be paid. This is usually because we did not receive remittance information along with the payment. In these cases, you will receive an email from us notifying it was received.
Example email: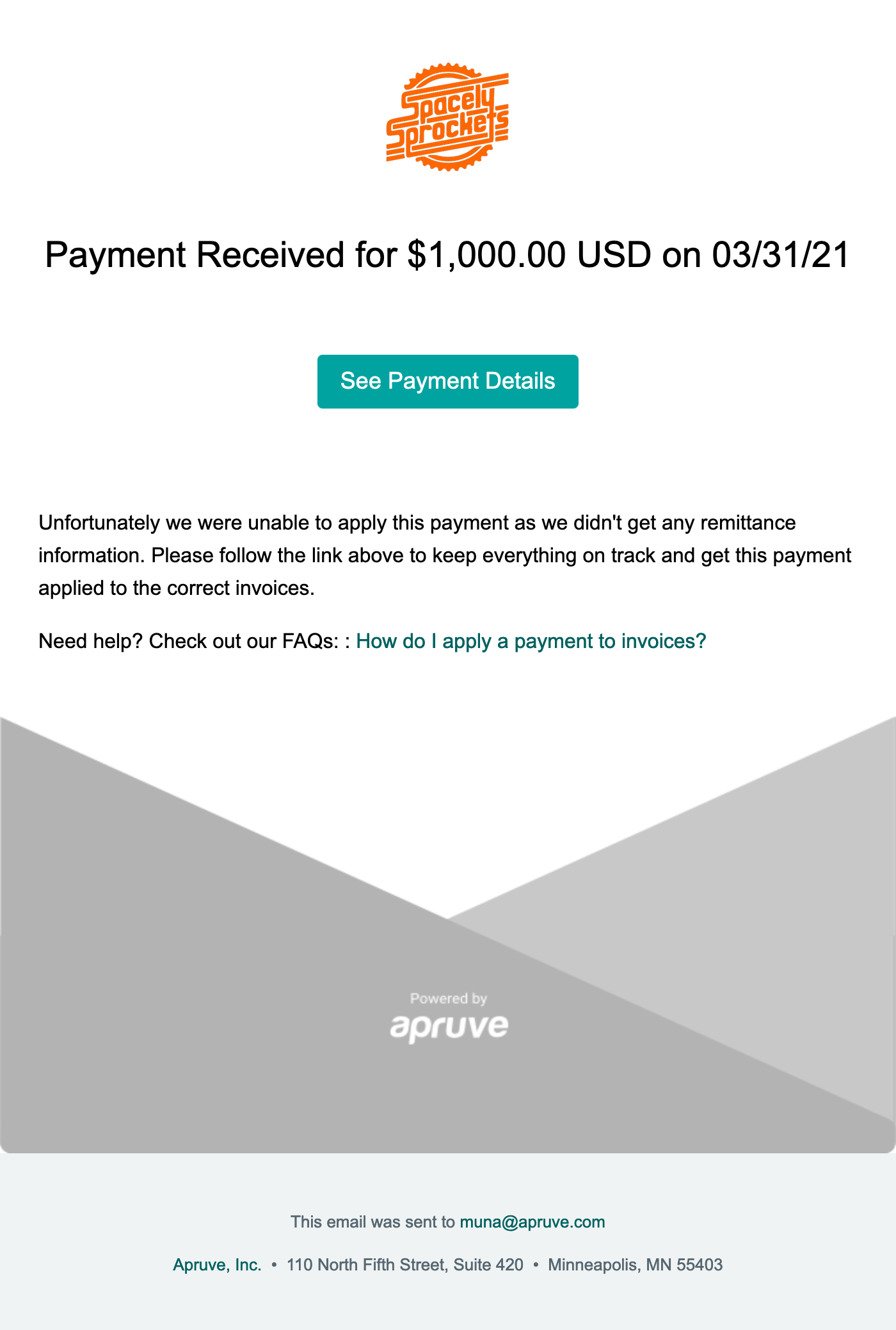 This email will contain a link to a page in our app where you can select which invoices to apply the payment to.
See this page for more information on how to apply payments once you are there.
If no remittance is received within 8 days, the payment will automatically be applied FIFO (First In, First Out) to the oldest invoices first on the 9th day. See this article for more information on the FIFO process.